President Yan Jiehe met Government Officials from Yangjiang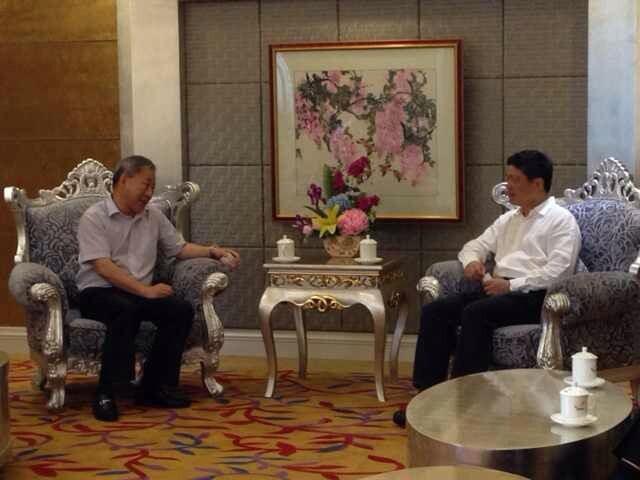 On July 31st, founder of Sutaihua Conglomerate, Chief Contributor of New Analects of Confucius, President of Pacific Business School Yan Jiehe, CEO of Yueshang Group Wang Ran, Chairman of the Board of No.12 Group of CPCG Deng Shuguang, President of No.12 Group of CPCG Zhang Baolong and members of the delegation went Yangjiang, Guangdong Province to meet the government officials. Municipal party secretary Wei hongguang, mayor Qiu Zhiyong, executive vice mayor Zhou Lerong and official from Binhai New District of Yangjiang. In the meeting, Wei Hongguang expressed his congratulations for Suitaihua Conglomerate to become one of the world top 500 on behalf of Yangjiang Government and he praised the significant and far-reaching meaning of "Huatuo CEO Forum·Grand Ceremony·July" to the society.

President Yan explicitly introduced the BT mode of CPCG and its strategic advantages. He also elaborated his distinctive perspectives regarding the projects that need to be completed in Yangjiang and it gained the high recognition from leaders such as Wei Hongguang. Wei Hongguang talked about the half BT mode that was created by himself. Afterwards, regarding Haibin New District cooperation mode, both of the sides exchanged their opinions and achieved agreements. Through this meeting, both sides have a better understanding of each other, which has placed a solid base for the future cooperation.