The Expert Seminar of "China's Charm City with Sustainable Development Potential" Was Held in Beijing
Editor: Liu Chang, Tang Jie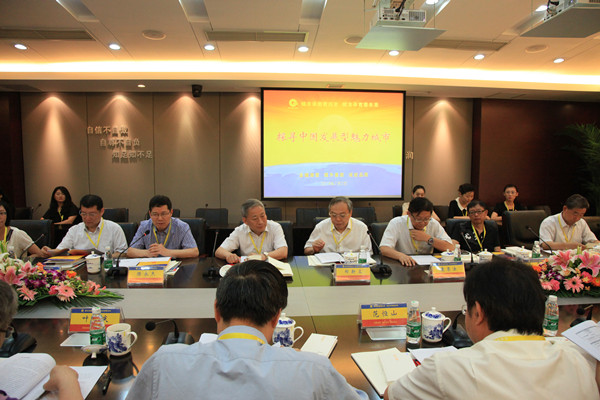 On July 5th, the Expert Seminar of "China's Charm City with Sustainable Development Potential" was held by Huatuo CEO Committee in Beijing. The seminar attendees included Zhang Xinli, China's Deputy Executive Director of International Economic Exchanges Center, Yan Jiehe, President of Pacific Business School, Gu Shengzu, Special experts of Standing Committee of National People's Congress, Hu Heli, special researcher of State Council Office, Fan Hengshan, Deputy Secretary General of National Development and Reform Commission, Cong Ming, inspector of Regulations and Policies of State Taxation Administration Bureau, Ye Xingqing, Rural Economy Minister of State Council Development Research Center, Wang Lanjun, Deputy Director of Economic Services of Communist Party's Policy Research Office, and some members of team.

Chen Yongjie, team leader, Deputy Secretary General of China International Economic Exchange Center, presided over the seminar. Yuan Chongfa, Vice President of China Urban Development Academy, reported the subject situation of "China's Charm City with Sustainable Development Potential".

The Invited experts made statements one after another, whose content involved high praise for the public welfare activities of "China's Charm City with Sustainable Development Potential" and constructive suggestions.From the viewpoint of Gu Shengzu, the event should be oriented on accordance with 5 standards closely related to enterprise development environment and held with urban developmental perspectives from entrepreneurs by themselves, which would be regarded as a kind of intangible assets of elected charming cites with sustainable development, a vane of enterprises as well as a guidance of the development of small and medium-sized cities.

Combined with practical work, Fan Hengshan pointed out that urbanization needs evaluation and guidance nowadays though it is always in natural progression for a long period. The selection event would have significant impact on city varieties upgrading and city conception guidance.

Cong Ming appreciated the incredible innovation of the selection event as follows: Not perfectible but pragmatic. Individuality is the basis of successful example. Perseverance is the motive force of improvement.In the opinion of Hu Heli, small and medium-sized cities were in possession of vitality and potential of development. As an innovative guidance, the selection event should be faced with the test of history without the fear of tattle and prate.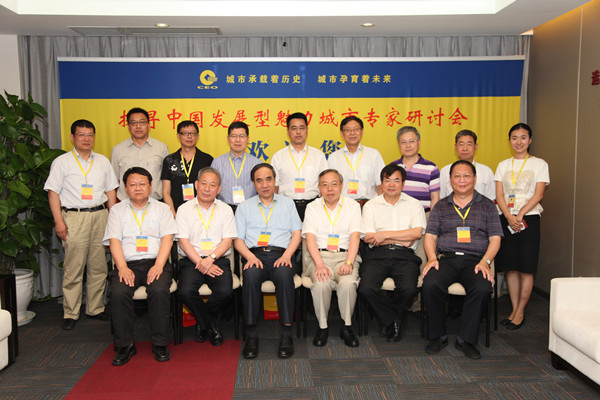 Ye Xingqing emphasized that the elected targets were required to be small and medium-sized cities with population about 300 thousand to 1 million in order to indicate the prominence of developmental conception and to convey a sense of power.

Wang Lanjun generalized advanced event ideology, scientific index settings, reliable data survey and practical selection principle. In the meantime, he hoped methods, conception, pattern and developmental direction reference could be supplied by the selection event to the future development of small and medium-sized cities.

As far as Zheng Xinli was concerned, the achievement acquired by Five-Arm-Systems was the miracle and pride of private companies. Meanwhile, he wished enterprises could keep supporting and having concentration on the development of small and medium-sized cities with an increasingly sophisticated organization.

President Yan showed great hospitality and appreciation to every expert. Faced with the questions about the original intention of holding the innovative event, President Yan thought that his corporation, the largest-scale private company in China, should be equipped with national dignity, since the competition of nation is the rivalry of corporation and corporations are thought as social subject. As long as enterprises need to undertake social responsibility and realize the dream of Communist Party of China, they must have the courage to illegal innovation, destructive creativity, most importantly, and virtuous manner and mentality. When it came to urban developmental environment, he held the opinion that enterprises were largely impressed by government and credibility of urban developmental surroundings. The attempt of the selection event was exploration of city potential, promotion of city matrix, realization of city quality, guidance of globalization and differentiation development of small and medium-sized cities.